KEYNOTE SPEAKERS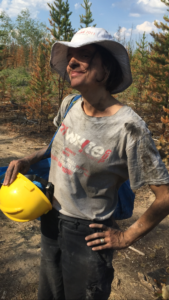 Dra. Cristina Santín 
"Cristina Santín is a wildfire researcher who is passionate about her topic and about working with amazing people around the world. She did an undergraduate degree in Biology (2003) at the University of Oviedo (Spain) where she also received her PhD in 2009. In 2011, She moved to Swansea (UK) to start my work on wildfires, a subject she has always been fascinate about. She is currently a Ramón y Cajal Research Fellow at the Research Institute of Biodiversity (Spanish National Research Council & University of Oviedo) in Asturias (Spain) and an Honorary Associate Professor at Swansea University (UK).
Her current research focuses on the effects of fire, both wildfires and prescribed burns, on carbon dynamics. She also studies fire impacts on soils and waters, social perceptions of fire, and characterization of fuels and fire behaviour. She has been lucky enough to do fieldwork in many different ecosystems across the world such as Atlantic heathlands (UK and Spain), tropical savannah (South Africa), the boreal forest (Canada) or the dry sclerophyllous forest (Australia). She is also associate editor of the Journal of Geophysical Research-Biogeosciences and book review editor for the International Journal of Wildland Fire. She is always keen on outreach activities, including talks and articles for the general public".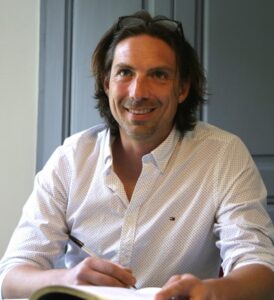 Dr. Jean Baptiste Filippi
"Jean Baptiste Filippi is a Researcher at CNRS since 2006. He received his Phd from the University of Corsica in 2003. He was a Japanese Society for the promotion of Science Post doctoral fellow at the University of Tokyo where he performed research on drifting seaweeds, using discrete events simulation. In 2005 he worked in data processing for the European Center for Medium Range Weather Forecast in Reading (UK). He is now focusing his research on forest fire and atmosphere simulation, uncertainty quantification and burn probabilities using deep learning, developing methods, softwares and frameworks (from raw data storage and retrieval to front propagation simulation and result analysis). Coordinator of two national projects on wildfire forecasting tools (including the current FireCaster program), he received the 2nd prize ATOS/Fourier in 2014 for his work on fire weather computation".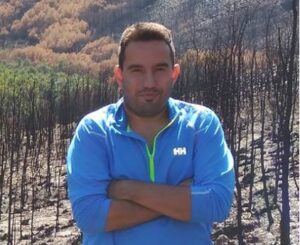 Dr. José Manuel Fernández-Guisuraga
"José Manuel Fernández-Guisuraga holds a PhD from the University of León and is currently a post-doctoral researcher at University of Trás-os-Montes e Alto Douro (UTAD). His research focuses on the use of state-of-the-art remote sensing techniques to assess wildfire impacts and their effects on the structure and functioning of terrestrial ecosystems, both at community and landscape scales".